Follow these easy step by step instructions to get started!
Click here to access the printable pdf instructions!

Step 1. Go to Losely.com in your web browser.
Step 2. Choose the Product Catalog in the upper right corner of the page.


Step 3. Find your plant. There are 2 ways to search the catalog. You can search by category or by plant name.
3a. Choose the drop down on the left and select the family, genus, species, or zone you would prefer. Our product catalog will provide you with a list of plants to choose from.
3b. Type in the name of the plant, Latin OR common, and our product catalog will provide a list of plants for you to choose from.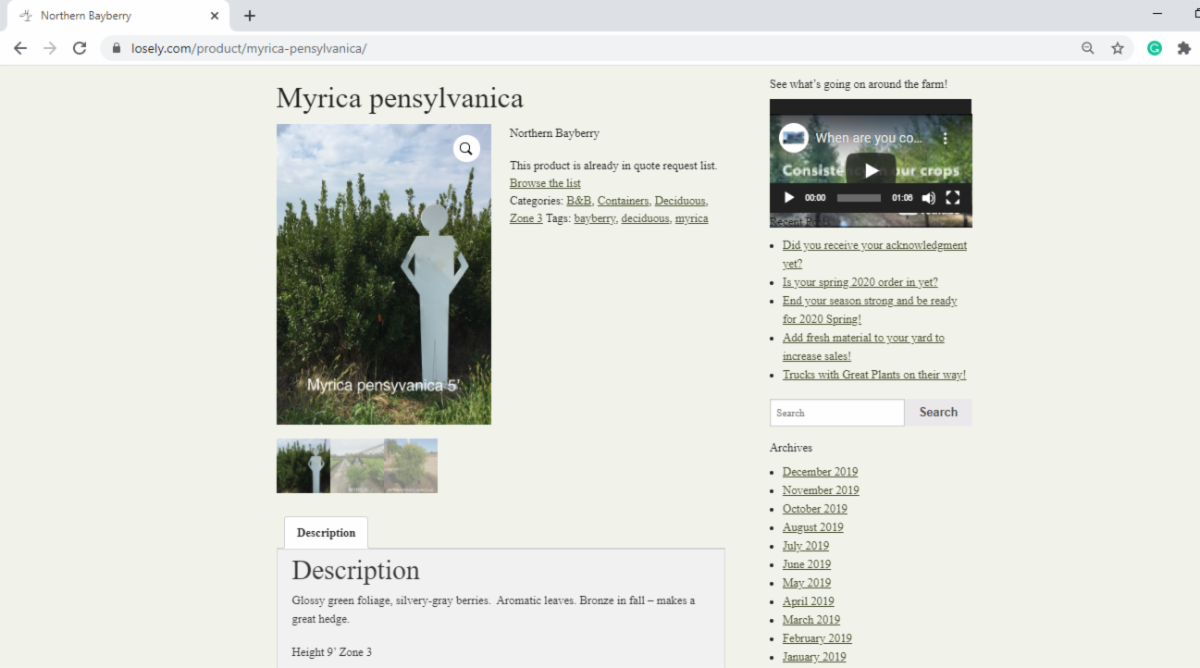 Most of our plants have photos and all our plants provide growing zones as well as growing information on average mature size, fall color and flowers.